Jaltest Speed Sensor Tester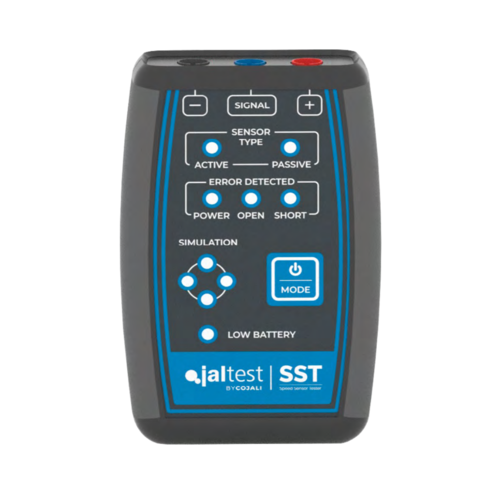 Jaltest Speed Sensor Tester
Product Description
In the event of failure or malfunction, with Jaltest SST it is possible to quickly detect whether the damaged component is the speed sensor or, on the contrary, it is the control unit that does not process the signal correctly. It is also possible to know if it is a power supply problem, short circuit or open circuit. This avoids the need for laborious and complex tests.
KIT CONTENT
Storage case.
Banana plug connector cable.
SST Tester device.
27 Male/Female Sensor Pin Adapters.
9V 6LR61 battery


TECHNICAL FEATURES
Active and passive speed sensor testing.
Sensor reading and simulation in ECU.
Indication LEDs of mode and possible errors.
Quick failure detection.
Portable and manageable.


MARKET ADVANTAGES
It performs direct diagnostics in:
– Active speed sensors (e.g. Hall sensors)
– Passive speed sensors (e.g. Inductive sensors)
It allows sensor diagnostics. Short or open circuits.
It fits all sensor connectors.
It simulates sensor signals. Perfect for:
– Verification of the wire harness
– Verification of the connectors · Verification of the ECU
Jaltest SST is the perfect complement for Jaltest Diagnostics (CV, AGV, OHW).
Operation with one single button.
More intuitive use than oscilloscopes and multimeters.
Visual verification of sensor signal output.
Trade Information
5 Week

Free samples are available
Curtain Box

Middle East, Asia